Bring Your Design Dreams to Life with Our Planter Pots for Sale
When you want a statement piece that turns heads, the plain jane, unappealing pots from chain stores won't do. You need high-quality, long-lasting, and American-made planters from PlanterCraft. These large planters will not only make your vision a reality but will also make your friends and neighbors jealous. Shop our planter pots for sale now!
Create the Indoor or Outdoor Space of Your Dreams
You have a vision for your outdoor patio's appearance: a large pergola that shades your patio furniture to help keep you cool from the sun's rays. Comfortable cushions on your chairs make it the perfect place to relax after a long day. And last but not least: large, stunning planters to grow fragrant flowers, delicious herbs, or any other type of vegetation you can imagine.
Or perhaps the lobby of your business could benefit from some natural décor. Adding a wall fountain with two round aluminum planters filled with luscious green plants adds sophistication to your business. Maybe you want to grow a citrus tree indoors and need a large cube planter because a small ceramic planter won't work.
With PlanterCraft, we can help you find the right planter pots for sale that complement your home garden or business site perfectly. Whether you appreciate the clean, crisp look of aluminum pots and planters or love the beautiful, natural rust color that develops over time with Corten Steel, you'll get a high-quality planter that will last for decades and match your business or home décor flawlessly.
How PlanterCraft Can Help You Get the Perfect Pots and Planters
Growing plants, flowers, fruits, vegetables, and trees has been an essential part of human existence from the beginning of time through today. It's how we can produce our food, relax after a long day, or just enjoy the world's natural beauty. When you have the ideal planters that fit your design and are also practical and long-lasting, there is no limit to what you can do with them.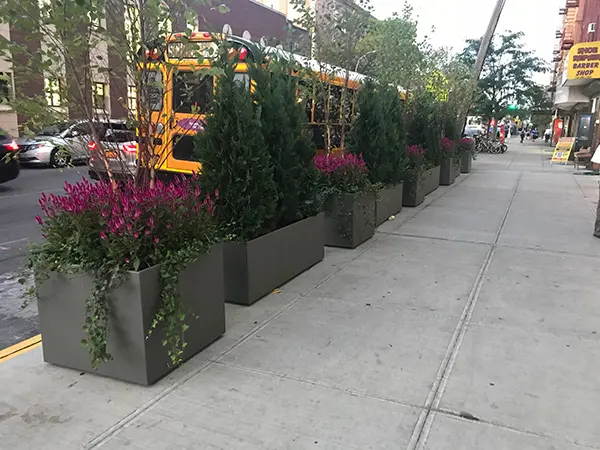 QUALITY THAT'S BUILT TO LAST
Inexpensive planters from chain stores last a year or two at best. The materials used to make fiberglass, ceramic, or resin planters aren't as sturdy as the thick, 11-gauge steel used to make the planter pots for sale from PlanterCraft. We stand behind our exceptional artisanship and confidently declare that our planters will be the last ones you need to buy.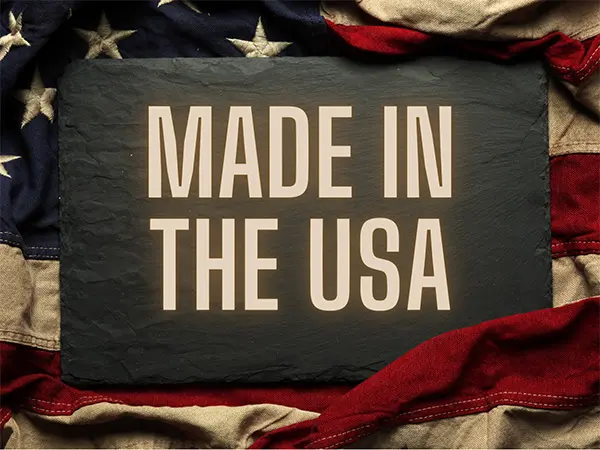 AMERICAN MADE
It seems like every industry is importing—from cars to beer and everything in between. Finding quality-made American products is hard. Not with PlanterCraft. We manufacture our heavy-duty planters right here in the United States of America. That means we have greater quality control over our products, and you don't pay extra for imported, substandard items.
EXCEPTIONAL SERVICE
Perhaps you already know which raised garden planter box or large rectangular planters you want. But if not, or if you need expert guidance for your project, our outstanding team is ready to help. From high-quality project managers to exceptional customer service representatives, every person you talk to at PlanterCraft will treat you with the dignity and respect you deserve.
Choose the Planter Options that Work Best For You
When you need that statement piece to ground, complement, or be the focal point of your design, you deserve to get the right color, shape, and options you want. PlanterCraft makes it easy to find the ideal indoor planters and outdoor planters you need:

PICK THE MATERIAL THAT COMPLEMENTS YOUR SPACE
Our high-quality planter pots for sale come in two different materials: high-quality aluminum and Corten Steel. Aluminum is a lightweight, rust-resistance material that we can powder-coat in various colors to match your space. Corten Steel is also known as weathering steel and begins as a greyish color that develops a beautiful, rust-colored patina over time.

CHOOSE THE RIGHT SIZE AND SHAPE
Whether you want to plant garden beds in your planters or need square tapered flower pots, our planters come in various shapes and sizes. You'll be able to pick the exact dimensions and design you want without sacrificing quality. Why settle for generic planters that everyone else has? Be bold and stand out from your neighbors or competing businesses with our unique, innovative planters.
SPECIFY WHETHER YOU WANT DRAINAGE HOLES
Drainage holes allow excess water to seep out of your planter, so your plants don't experience root rot or mold growth. Choose drainage holes if you're growing real plants in your aluminum or steel pots. However, drainage holes aren't necessary if you only use the plant stand for decorative purposes and fill it with faux plants. Either way, PlanterCraft has you covered!
Can't Find the Right Planter Pot for Sale? Order a Custom Planter Instead!
If the size or shapes of our in-stock planter pots for sale aren't compatible with your design vision, request a custom planter! We can fabricate custom planters made to your exact specifications by our expert crafters of high-quality planters. Whether you need a smaller or larger size, a unique shape, or a different material for your planter, we can help! Please submit a request today, and our team will respond promptly!
For Long-Lasting, High-Quality Large Planters, Choose PlanterCraft!
Whether your indoor or outdoor space needs a stunning focal point or a statement piece to ground your design, our planter pots for sale are the perfect solution! When you purchase from PlanterCraft, you can rest assured that you're ordering high-quality, American-made planters that we build to last. Shop for your perfect planter today!
PlanterCraft on Instagram